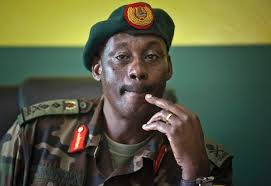 The meeting between the internal affairs minister and opposition leaders is set to kick off at Kololo independence grounds.
The meeting was called after the deputy speaker of parliament directed the two parties to sit and resolve the current stand-off between the police and the opposition.
The deputy speaker Jacob Oulanya and several opposition leaders including the FDC' Mugisha Muntu have already arrived.
The others are Retired Bishop Zac Niringiye, UPC's Olara Otunu and Democratic Party's
Nobert Mao.
The meeting is meant to harmonize their positions on how to go about with the electoral reform campaign.
The opposition has in the recent past pointed an accusing finger at the police over allegations of denying them the right to assemble.
Meanwhile the Inspector General of Police Gen. Kale Kayihura has told Members of Parliament on defence committee that all the meetings that were blocked were illegal.