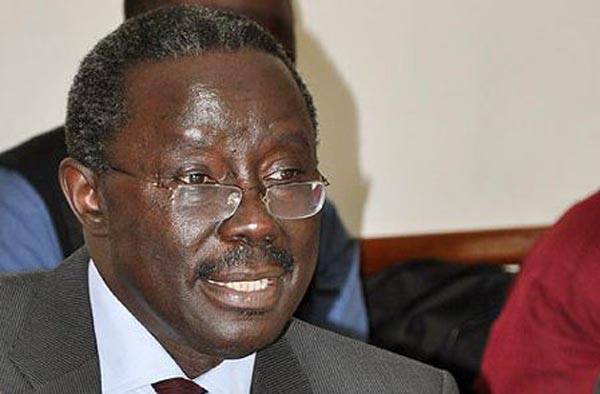 The Attorney General has appealed against the Monday constitutional Court ruling that stopped the re-appointment of Justice Benjamin Odoki as Chief justice.
According to a notice of Appeal filed in the Constitutional Court by State Attorney Wanyama Kodooli, the Attorney General is dissatisfied with the judgment of 4 justices.
On Monday 4 justices of the Constitutional Court including Remmy Kasule, Augustine Nshiimye, Eldard Mwnagushya, Solomy Bbosa and Lillian Tibatemwa ruled that it was unlawful for president M7 to re-appoint Odoki for a 2 years term as Chief justice after he had clocked the mandatory retirement age of 70years.
The Attorney General further says that he is in agreement with Justice Opio Aweri that age is not a bar to carry out the functions of a Chief justice and that just like any other public servant, Odoki can still be re-appointed to office after vacation.