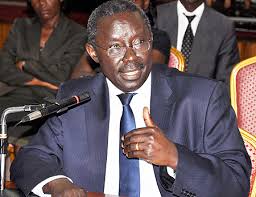 The Attorney General has asked the Constitutional court to dismiss a petition challenging the Anti-homosexual Act.
The petition was filed by a number of petitioners including the Foundation for Human Rights Initiative, Makerere University's Professor Oloka Onyango, and media consultant Andrew Mwenda among others.
The Attorney General says it is not true that the bill was passed without the required quorum of three quarters of the house, as the petitioners claim.
He also dismisses allegations that there's no section in the act that is in contravention, or is inconsistent with the constitution,
He has thus asked court to dismiss the petition, saying it is misconceived.