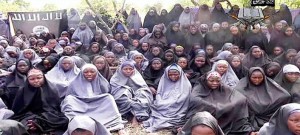 The African Union has added a voice to those condemning the abduction of the Nigerian girls.
On 14th last month about 230 young girls from Chibok government secondary school were abducted by the Boko Haram terrorist group in Borno state.
In a statement, the African union has called for the urgent release of the girls without being harmed.
The union has also tasked the Nigerian Government, regional organizations and the international community to join forces to bring the children to their families.