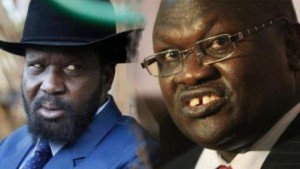 By Ritah Kemigisa
International relations experts have called upon African Union and the United Nations to intervene in the South Sudan crisis in the event the 100 days elapse without any conclusive agreement.
This after South Sudan president Salva Kiir and rival Riek Machar were last week given another 100 days to form a power sharing government after failing to resolve their differences over a peace deal.
Ambassador Harold Achema, an international relations consultant says the conflict caused by the two leaders is not only a threat to regional but international security as well.
He adds that failure by the two leaders to agree within 100 days will also be an indication that they are incapable leaders.
The US last week also expressed disappointment over the postponement of the South Sudan peace agreement, further questioning whether Kiir and Machar were the right people to lead the peace process.