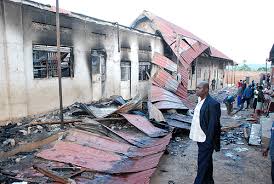 The Police are investigating the cause of a fire that gutted a house leading to the death of a toddler.
The deceased, a two year-old child, has been identified as Josephat Mundwe a Congolese national.
The police spokesperson Kampala metropolitan Patrick Onyango says that the cause of fire is yet to be established as they hunt for the child's parents who are on the run.
He says they face charges of negligence.