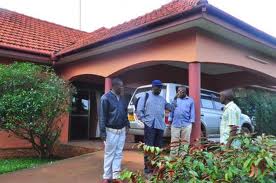 Former Forum for Democratic leader Dr. Kiiza Besigye has again been arrested.
He is now being held at Naggalama police station.
According to the police spokesperson for Kampala Metropolitan Ibin Senkumbi, Besigye was arrested at Kasangati early this afternoon after he allegedly knocked a police vehicle injuring two police officers.
Senkumbi says Besigye is still undergoing interrogation and is yet to be charged.
This is the second time Besigye has been arrested in a period of one month.