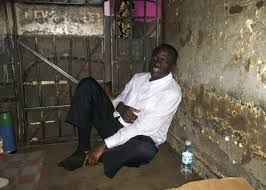 Former Forum for Democratic Change leader Dr Kiiza Besigye has again been arrested.
He said to have been on his way to Kasangati police station to record a statement about a torture case he reported last week.
FDC women league leader, Ingrid Turinawe says Dr Besigye was already recording a statement when the DPC Wakiso district arrived.
Turinawe says that he was later roughed up and thrown in a police van that sped off to Naggalama police station.