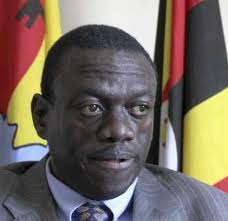 Former FDC president Dr.Kiiza Besigye has called on parliament not to approve a supplementary budget for the ministry of defense.
This follows reports that the ministry wants extra resources to facilitate its activities in South Sudan.
Besigye says this will be at the expense of service delivery such as equipping hospitals with drugs and improving civil servants' salaries.
"Uganda's involvement in foreign conflicts has proved disastrous in terms of human and economic resources", says Dr. Besigye.