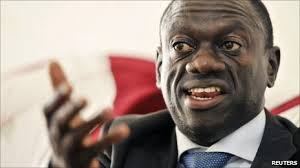 Former FDC leader Kiiza Besigye will not take part in the 2016 presidential elections.
The former Forum for Democratic Change president has announced that he has no intention of standing again for presidency if the current structure of the electoral commission is not overhauled.
Besigye who has contested for the country's top most job and lost thrice says participating in the 2016 elections will be simply a ritual without any political significance.
Besigye however says he will continue fighting for democracy and the end of the NRM era using other means.