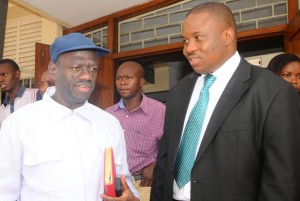 A day after the Electoral commission released the official program for the forthcoming mayoral bi election; some people are already advising Erias Lukwago against taking part.
One of them is former Forum for Democratic Change (FDC) leader Dr. Col Kizza Besigye, who says court ruled that Lukwago was still the Lord Mayor although government has fought hard to keep him out of office.
Besigye says Lukwago was elected by people and taking part is such an election would be defying a court order.
He has vowed not to support him if he chooses to contest.
The Electoral Commission announced yesterday that 17th April as polling day and the city mayoral race is already attracting candidates.
City Councilor Bernard Luyiga has already forwarded his manifesto to the Democratic Party Secretary General for consideration.
Luyiga says he is confident that he knows what the people of Kampala need.
In a related development, members of the public have been urged to be security conscious ahead of the city mayoral bi election.
The police director of operations Grace Turyagumanawe says security agencies will be on high alert to avert any terror threats.
The High Court has set March 20th to start hearing a case filed by city lord mayor Erias Lukwago challenging his removal from office, and it is before Justice Yasin Nyanzi.
Erias Lukwago was thrown out of office late last year by Kampala Capital City Authority (KCCA) councilors basing on a tribunal report that found him guilty of incompetence.