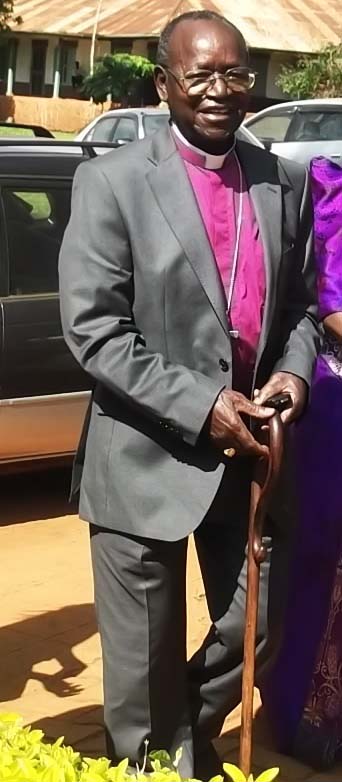 The retired Bishop of Busoga, Rt Rev Cyprian Bamwoze, has been admitted in Nakasero Hospital for specialized treatment following four days of treatment in the Jinja Regional Referral Hospital.
Sources at both the Jinja Referral Hospital and within the family said that the 80 year old cleric was transferred from Jinja Regional Referral Hospital on Tuesday morning on the advice of a Senior Cardiologist, Dr Ephraim Batambuze.
It was not possible to establish what the Bishop is being treated for, but both his wife, Naomi Bamwoze and daughter Keziah, said that the 80 year old cleric was rushed to the Jinja Referral Hospital on Good Friday with severe stomach pain.
"It all started with serious diarrhea for about three days and when it was persisting, dad asked me to buy some strong tablets that would help stop it, unfortunately when it stopped, constipation developed and the berry got swollen," Ms Keziah said.
A Senior Nursing Officer in Jinja, Sister Sarah Tereka, said that the Bishop's condition had by the time of his transfer been stable.
"He wasn't feeling much pain by the time of his referral. The stomach had returned to its normal size," she said.
Mrs Bamwoze told Daily Monitor that her husband was responding to treatment and that his condition is stable.
Bishop Bamwoze was the first Bishop of Busoga Diocese being consecrated in 1972 after upon the creation of Busoga Diocese from Namirembe. He however retired in 1998 after years of turbulence among his flock who accused him of maladministration and arrogance. He was succeeded by Dr Michael Kyomya.
Despite his unstable health, the Bishop who celebrated his 80th Birthday at his home in Nakakabala in Kamuli district last year has always resisted being treated in private health facilities saying that senior figures who seek treatment there only delay government moves towards putting in place a public health system that caters for all Ugandans.
Story by Andrew Gulumaire