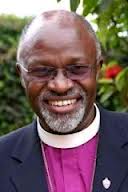 The Black Monday campaign has been re-launched, this time focusing on education.
Members of the civil society under the Black Monday Movement have turned their guns on the rot in the education sector.
Addressing a news conference in Kampala this morning, John Musoke the program manager Forum for Education NGOs in Uganda said they want to draw public attention to the causes of the poor quality of education in UPE schools.
He says during the month of April, they will highlight the plight of teachers and pupils emphasizing such issues as poor and delayed pay as well as lack of lunch.
He says they will also visit various UPE schools and donate food to the pupils.
Musoke says the campaign is also intended to push government to make good of its promise to commit 20% of GDP to education.
The Black Monday Movement was launched last year to mount pressure on government to act on corrupt officials.