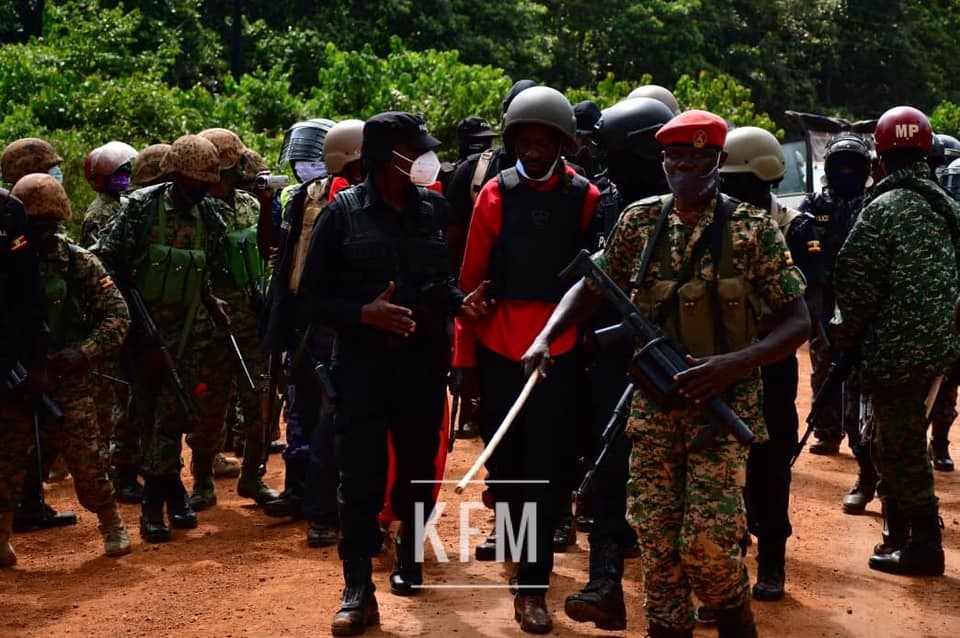 By Damali Mukhaye & Derrick Wandera
The national unity platform presidential candidate Robert Kyagulanyi, aka Bobi Wine, has been arrested in Kalangala District.
Bobi Wine who resumed his campaigns today in the district was slated to campaign at various landing sites including Namisoke, Kachanga, and Kacunga before heading to Kalangala town later in the day.
However, before completing his rallies, police and military police that had surrounded all landing sites arrested him and whisked him away.
Bobi Wine has been arrested alongside all his personal guards and is being airlifted to Kampala.
The reason for his arrest remains unknown.