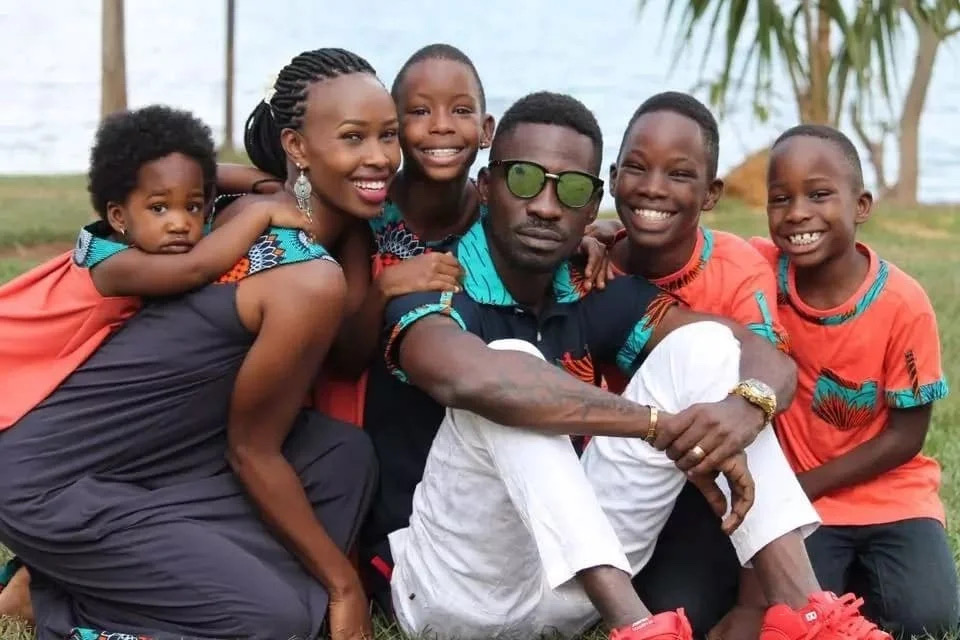 By Nassuuna Noelyn
Presidential candidate Robert Kyagulanyi Ssentamu has spoken about the travel of his children as Uganda moves closer to the election date.
Yesterday, social media was on fire  after photos of Bobi Wine's children at the airport leaving the country were leaked.
While posting on his Facebook  page, Bobi Wine explains that there has been a direct attack on his family especially his children.
"Firstly, the nation is aware of the challenges my family has endured from the time I decided to take on the dictatorship of Gen. Yoweri Museveni. My children have lived in constant fear over the past three years. On several occasions, the cars which trail us have been trailing them, even to and from school. Last year, there was a direct attack on a car transporting two of them from school, forcing us to change their schools, and try to strengthen security around them.," he posted on his Facebook page.
He adds that he received information  which explained that his children were going to be physically harmed.
"For most of this year, they have largely lived as prisoners; very rarely leaving home. As we near the election, I received credible information from sources within the system of plans by the regime to cause physical harm to them! " he adds.
Bobi Wine has however blamed the regime for directly attacking his family especially during the Age Limit debate.
"You all recall that in 2017, at the height of the Age Limit debate, they threw grenades at my son, Solomon Sekayi's bed room window, and left a message that I should back off, or the consequences would be dire. The regime has made it a deliberate plot to attack me, and when they don't, attack those who are close to me so as to demoralise me! There is nothing Museveni is not ready to do in order to stay in power against the will of Ugandans! " he posted.
However, his music rival, Bebe Cool in a tweet that was later deleted by Twitter for violating Twitter rules blamed Bobi Wine for taking his children away and leaving behind the children of those who are close to him.
"I feel bad for Eddie Mutwe and Nubian Lee's children as in who will protect them while their parents are in jail. Anyway safe travels travellers," he posted.
However many people on social media have condemned Bebe Cool for sharing the minors' travel information.
Bobi Wine has also blamed the immigration staff for their unprofessional manner in which they released his children's travel details.