By Ruth Anderah:
Boda boda 2010 patron Abudallah Kitata and his 11 co-accused have been remanded to Luzira prison by the General Court Martial Chairman Lt Gen Andrew Gutti.
These appeared before the 9 –member panel at the Makindye based General Court Martial over charges of unlawfully possession of government stores and failure to protect war materials.
Kitata and others have been sent on remand after they all objected to being tried before a military court yet they are civilians.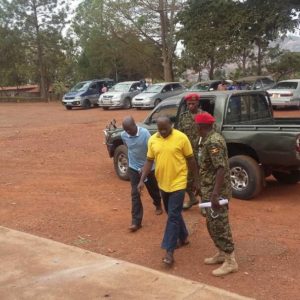 On Friday last week, the army's Unit Disciplinary Court sitting in Mbuya committed Kitata and his co-accused to the General Court Martial following completion of investigations.
However Kitata and his co-accused have never taken plea to the charges because the Unit Disciplinary Curt has no powers to try such offenses which are punishable by death and life sentences.
The court chairman has ordered the suspects to return to court on February 27th.