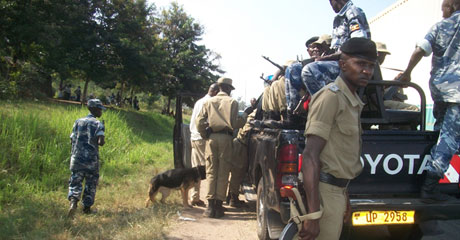 Uganda remains on high alert with security heightened at border points in the wake of renewed terror threats by the Al-shabaab militants.
On Saturday the police bust a racket of a terror cell in Kampala with19 suspects so far arrested.
The Bukedea region police spokesperson Michael Odong says they are working closely with the immigration department at border points to check all foreigners coming in.
The force is also using crime preventers recruited from the local communities.
In western Uganda, the army says it is carrying on with routine border patrols.
The Rwenzori Region UPDF spokesperson Capt. Caesar Olweny says there are no problems so far but they are on the lookout for any wrong elements that might sneak into the country.
Meanwhile, the hunt continues for more terror suspects believed to still be at large.
The police spokesperson Fred Enanga says investigations are ongoing to apprehend other suspects.
He however declined to explain further on grounds that it will disrupt their operations.
Enanga says the 19 will be arraigned in Court as soon as investigations are concluded.