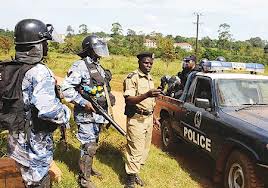 The police have beefed up security at the eastern border posts following attacks on a Kenyan coastal town that left nearly 60 people dead.
At least 49 people died in a raid on hotels and a police station in Mpeketoni on Sunday, while another 15 died during the latest attack in the same town, which also saw 12 women abducted.
Authorities in Kenya said the assailants used guns in the attack, a new tactic seen as a serious security threat to the neighboring countries like Uganda.
President Uhuru Kenyatta has blamed "local political networks" for the overnight raid on two villages near the town of Mpeketoni.
Meanwhile, Somalia's al-Shabab group said it had carried out the attack.
Now the Busia District Police Commander Barbra Alengoti says tactical teams have been deployed to boost the existing personnel, in addition to doubling of numerical strength.
She also calls for increased vigilance from the public in the fight against terror