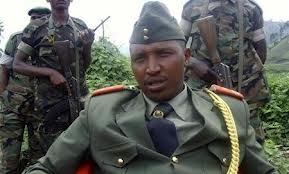 Bosco Ntaganda, the leader of the Democratic Republic of Congo M23 rebel group has entered Rwanda and surrendered to the US Embassy in Kigali.
According to a tweet by Rwanda's Foreign Affairs Minister, Louise Mushikiwabo, Ntaganda has sought refuge at the embassy but no further details are known on his presence there.
Rebel leader, Ntaganda, who is wanted by the International Criminal Court for suspected war crimes, is said to have fled to Rwanda, together with around 600 fighters from the M23 rebel outfit on Saturday.
Ntaganda is however said to have used a different crossing point.
He is wanted by the ICC for alleged crimes committed in the Ituri region in 2002-2003 and is also accused of recruiting under-age fighters in North-Kivu last year.
Rwanda has been accused by Kinshasa and a panel of UN experts of masterminding, arming and even commanding the M23′s rebellion in the resource-rich east of DR Congo, however Kigali denies this.