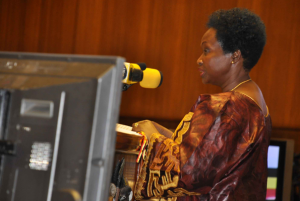 Government should review its budgetary allocations to projects that have out lived their success.
An economic expert from the ministry of finance Fred Muhumuza says such projects have oversubscribed the budget leaving fewer resources for other essential sectors.
Muhumuza says projects like extension of agricultural staff to every sub county should be reviewed because they have failed to produce returns on investment.
This comes as the country prepares for the reading of the national budget for the financial year 2014/2015 slated for next month.