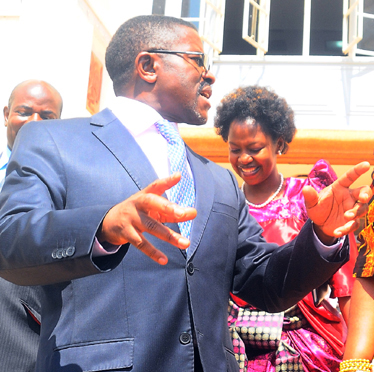 The executive members of Buganda caucus meet today to harmonize the agenda for their meeting with the Katikiro of Buganda scheduled for tomorrow.
Buganda caucus members requested for the meeting the kingdom prime minister to discuss several issues regarding implementation of the agreement signed with government over return of properties.
The caucus chairman Godfrey Kiwanda tells KFM that today's closed meeting is aimed at agreeing on key points to present to be presented to the Katikiro, Charles Peter Mayiga.