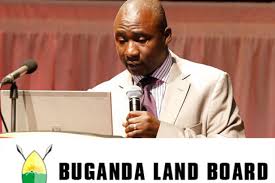 The Buganda land board boss has warned against grabbing and illegal sale of Kabaka's land.
Kyewalabye Male issued the warning while opening up Buganda land board offices at Saaza in Masaka District.
He says Buganda land board will not hesitate to evict anyone who illegally settles on Kabaka's land.
The warning comes at a time when the Masaka district land board is on the spot for selling all green belts, open spaces, market land, and public school land.
Buddu County Chief Vincent Mayiga has asked the Buganda land Board authorities to expedite the process of surveying Kabaka's land so that it can be protected from being encroached on.