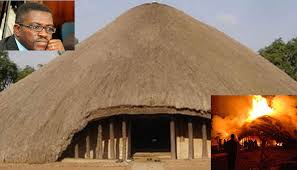 The Katikiro of Buganda Charles Peter Mayiga says there must be cohesion among the different cultural institutions in Uganda for harmony to prevail.
Mayiga made the call while meeting a delegation of the Japadhola cultural leaders from Tororo led by the kingdom's prime minister Jeresol  Okecho.
Mayiga says cultural institutions must strive to preserve their values and prevent them from been eroded by the western cultures.
The Katikiro is expected to visit the Japadhola kingdom on August 7th as part of his fundraising drive towards the development of the kingdom.