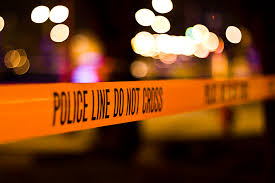 By Malik Fahad
Police in Butenga, Bukomansimbi District is investigating circumstances under which unknown people attacked a family and killed two family members.
The shocking incident occurred at Nakatete village, Butenga Sub County in Bukomansimbi District when unidentified people killed an elderly lady and her grandson.
The deceased have been identified as Regina Nakato, 60, and her five year old Yusuf Mugerwa, all residents of Nakatete in Bukomansimbi.
Preliminary police investigations indicate that the attackers hit Nakato with an axe on the head before strangling her grandson with a rope.
According to locals, the assailants could have attacked the family on Friday. Locals reveal that they were last seen on Friday and since then, they have been missing until they had to break into their house where they were found dead.
Andrew Ssozzi, one of the residents says that they were surprised to find the body of the old woman in a pool of blood. Many were left wondering why the family was killed because the property of the deceased was not stolen in the attack.
The southern regional police spokesperson Muhamad Nsubuga confirmed the incident saying that police investigations into the murder has kicked off.
He says that police has recovered a rope which was used to strangle the minor and an axe that was hit on the old lady's head.