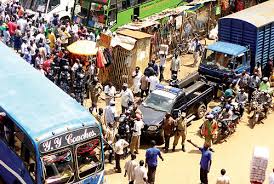 Players in the transport sector are undertaking new security measures following Saturday's terror attack on Kenya.
Nairobi's Westgate shopping mall remains under siege with the death toll now standing at 68 while 175 people have been injured.
According to the chairman Uganda Bus Owners and Drivers' Association, Fred Bahati they have now instructed all bus owners to install CCTV cameras to record footage of all passenger movements.
Bahati says bus drivers especially those plying the Kenyan Eastern route have also been instructed to stop picking up passengers on the way as a precaution.
According Kenyan authorities, about 15 gunmen are believed to still be inside the building with an unspecified number of people held hostage.
Gun shots were also heard coming from the building a short while ago but security personnel say the situation is under control.
LIVE STREAM: Nairobi terror attack