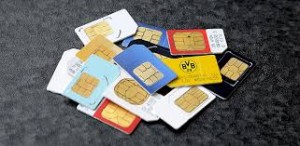 The Uganda Communications Commission (UCC) is free to switch off all unregistered sim cards tomorrow.
This is after the High Court judge Yasin Nyanzi dismissed an application by two organizations seeking an order temporarily blocking the UCC from switching off all unregistered sim cards until the main case is heard and determined.
The judge ruled that the two organizations did not provide court with a specified number of people who may be affected by this exercise.
The communications regulator was dragged to court by the Uganda Human Rights for Journalists and Legal Brains Trust challenging the legality of the registration exercise.
UCC is set to block all unregistered sim cards tomorrow the 31st of August.
Government through the Attorney General contends that sim card registration is not intended to endanger any person but rather to ensure public security and detect crimes as practiced in other civilized nations.
Court will on 16th September start hearing the main application in which the two organisations accuse UCC and government of invading people's privacy, security and free speech.