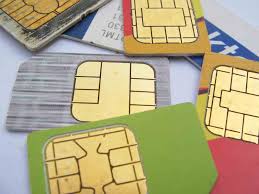 Telecom subscribers who have registered but have not received confirmation messages will not be switched off.
This is the message from telecom companies in relation to the ongoing sim card registration exercise.
This follows complaints by some subscribers that despite efforts taken to register several times, they have not received messages confirming their status
However, Pheona Wall the spokesperson one of the players Airtel and Warid Telecom says sometimes it depends on where one registers from.
She says people who register with agents could take longer to get conformation messages because of the time taken to submit their papers to head offices compared to those who register at the head office
She however notes that such people will not be switched off because their documents will have been submitted.
She advises them to check by pressing status codes
The Uganda Communications Commission is set to block all unregistered sim cards on Saturday August 31st.