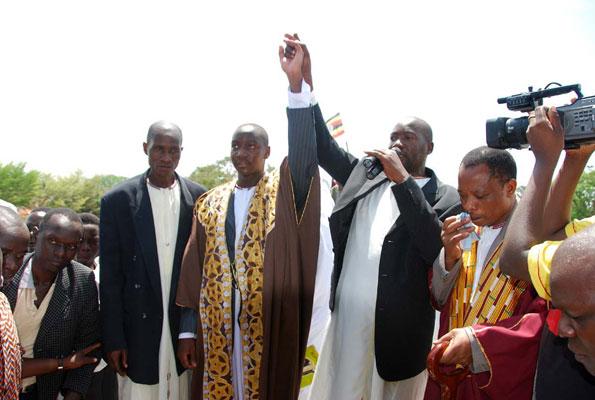 Its all jubilation after the Busoga Parliament  approved the election of William Nadiope IV as the new Kyabazinga of Busoga.
He is now expected to begin work with immediate effect.
Earlier Busoga Prime minister Wilson Mutebe Muwereza was against the move and had written to Jinja RDC to stop the Function at Bugembe.
Muwereza had attempted to block the swearing in of William Nadiope as the new Kyabazinga saying it was  against the law and unacceptable to the legitimate administration of Busoga Kingdom.
Earlier some royal chiefs had already endorsed Edward Columbus Wambuzi as the true legitimate Busoga Kyabazinga.
David Muluya Kauhne Wakooli the royal chief of Bukooli Chiefdom says his election was valid and has never been nullified.