The King of Busongora Omukama Rwidi IV Ivan Bwebale has died.
He passed on last night at around 9:30 pm from Kadic Hospital in Bukoto where he was admitted. He was earlier admitted at Nsambya hospital where he was for the last three weeks before he was transferred to Kadic hospital.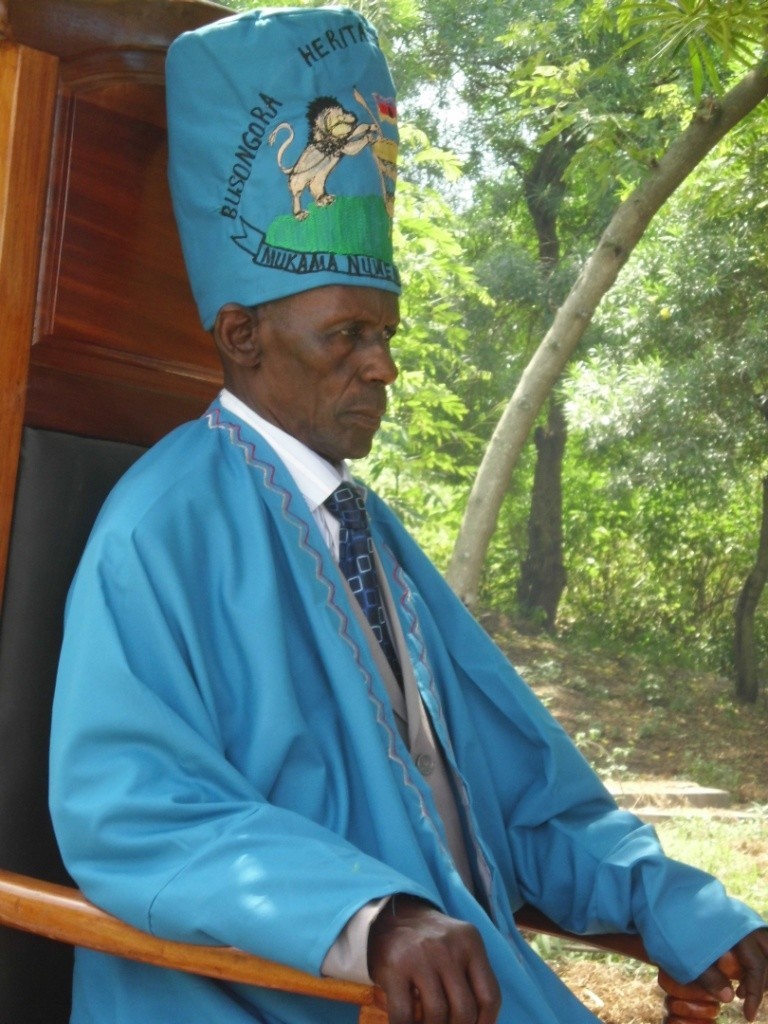 He was 70 years old. His kingship was marred by disagreements from the Rwenzururu kingdom loyalists.
Omukama Bwebale was crowned on July 1st 2012 and a day after, the Rwenzururu Kingdom declared Busongora Kingdom null and void.
On July 11th 2012, a group of Rwenzururu youths raided his palace at Muhooja trading centre some five kilometers from Kasese town along the Kasese Mbarara Highway. They took away the royal drum and flag, items which to date remain in the hands of the Bakonzo. we shall bring you updates as well as reactions to news of his death shortly.