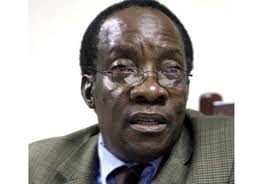 Tallying of votes in Butebo Sub County is yet to begin at the Pallisa district town council hall.
According to the Electoral Commission spokesperson, Jotham Taremwa, the exercise has not kicked off due to delays in ferrying ballot boxes from the polling stations to the sub counties.
However, only five out of the seven sub counties participated in the by-election today.
According to Taremwa, Opwateta and Kibaale sub counties did not receive voters, who refused to cast their ballots on grounds that their favored candidate; Richard Oseku had been disqualified from the race.
The commission yesterday disqualified Oseku on grounds that he had not retired from the army.
Taremwa says the Commission is now waiting for the returning officers to ferry the ballot boxes to the town council so the exercise can kick off.
Earlier, one person identified as Erick Odongo was arrested for multiple voting.
He was arrested at Kaima Primary school polling station following the intervention of the subcounty Electoral Commission supervisor.
Six candidates are vying for the parliamentary seat that fell vacant following the death of former disaster preparedness minister Stephen Malinga.