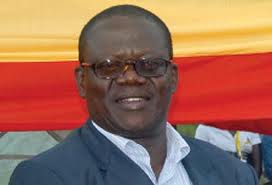 The Court of Appeal has dismissed an election petition against works minister Abraham Byandala.
The petition was filed by his contender Phillip Aligawesa in 2011.
Three justices led by the late Constance Byamugisha unanimously up held the High Court ruling made by Justice Benjamin Kabiito that Byandala was lawfully elected as MP for Katikamu North Constituency.
The justices also ordered Aligawesa to pay costs to both Byandala and the Electoral Commission for both the High court and Court of Appeal.