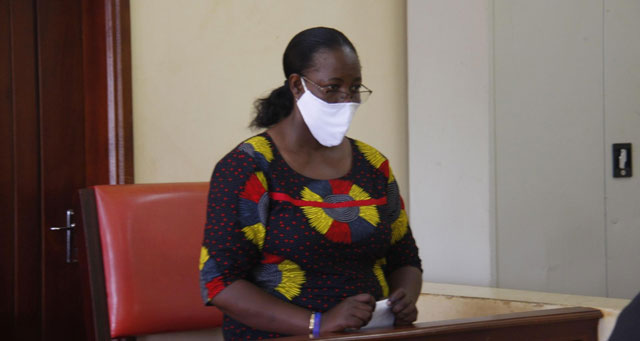 By Paul Adude
The Uganda Civil Aviation Authority (UCCA) has fired embattled acting director for human resource and administration Effrance Musimenta for allegedly defacing the NRM presidential candidate Museveni's campaign posters.
The said posters had been pinned on the corporation's building and offices in Entebbe.
It should be noted that the decision to fire Musimenta comes as court awaits to hear her case on charges of defacement of notices and posters contrary to section 78 of the presidential elections Act 2005.
Meanwhile, the UCCA has today advertised the job for Human Resource director currently held by Musimenta.
Earlier, on 16th December 2020, the Entebbe Chief Magistrates court presided over by Magistrate Juliet Nakitende set 25th January 2021 to start hearing the case against Musiimenta who is currently out on bail.
In a phone interview with KFM, Human rights lawyer Eron Kiiza says her dismissal from the post is constitutionally wrong and politically motivated.