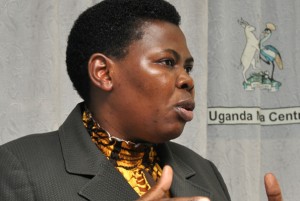 Cabinet has approved a 145m dollar loan request by the ministry of finance to facilitate infrastructural development in the Albertine Region.
The funds are expected to benefit over 2.8 million people in 8 districts in this region.
Addressing the media today, the minister for information Rose Namayanja said that under the Albertine Region sustainable development project, focus will be put on urban planning, road construction and rural electrification.
She explained that the ministry will now seek parliamentary approve so that the project can kick off in time.