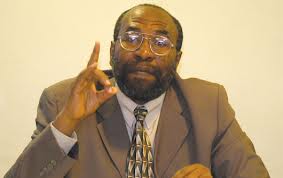 The Cabinet has concluded discussions on the proposed reforms that will inform the Constitutional Amendment Bill, 2015.
The Prime Minister Dr Ruhakana Rugunda says what is left is for the Attorney General to table the Constitutional Amendment Bill, 2015 on the floor of Parliament.
He has expressed confidence that Parliament will do its job expeditiously and diligently.
The proposed constitutional amendments include changes in the laws on elections, which, among other things, call for an independent electoral commission and for the election results to be respected by all the parties that would have contested in the general elections.
However, there isn't much time left, given that Parliament now has to scrutinize the National Budget Framework Paper 2015/2016.
Cecilia Ogwal, the opposition chief whip, accused the government of having delayed to table the Bill.
However, Mr Rugunda said there were concerns that there hadn't been sufficient consultations on electoral and constitutional reforms.