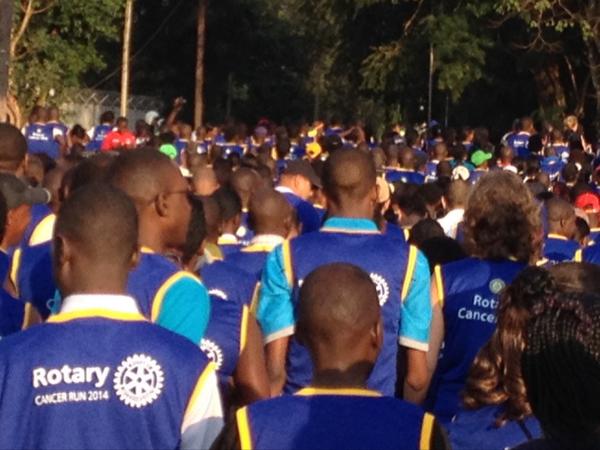 The ministry of East African Affairs is challenged to promote the Swahili language in Uganda in the spirit of integration.
The call has been made by the former Tanzanian president Ali Hassan Mwinyi who was speaking as chief runner at the 2014 Rotary Cancer Run.
He revealed that the event raised over 300m shillings for construction of the cancer ward at St Francis Hospital Nsambya.
The run has attracted other high profile runners including the Vice President Edward Sekandi and the police commandant Kampala Metropolitan Andrew Felix Kaweesi.
The winners of the different categories included Edrisa Bukosi and Regina Cherotich for the 5km race.
Emmanuel Nankunda and Racheal Sloman took top prizes for the 10km race, while Francis Chemonges was the overall winner of the 21km race.