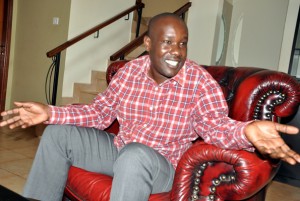 The Citizens' Coalition for Electoral Democracy in Uganda (CCEDU) is set to deploy election observers in Bubulo West ahead of the by election next month.
The Electoral Commission has set 10th April as the date to conduct the by-election to fill the seat, which fell vacant following Parliament's resolution to throw out Tony Kipoi over missing more than 15 sittings of the House.
In a statement, CCEDU's coordinator, Crispy Kaheru says a total of 40 community observers have been identified for accreditation by the Electoral Commission to observe the Bubulo West by-election.
Kaheru says the observers will subsequently be trained in basics of domestic election observation later this month and on capacities to effectively monitor the process.
Sixteen aspirants have already expressed interest in the sear, among them former Uganda Red Cross secretary general, Michael Nataka, former Bubulo West MP, Sylvester Wanjusi Wasieba, Rose Mutonyi and Samalie Wanderema.
Bubulo West has a total of 64,749 voters spread out in its 145 polling stations.