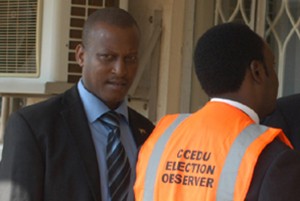 Delays in the implementation of the National ID project could hinder the voter register clean up.
The Citizens Coalition for Electoral Democracy in Uganda (CCEDU) has expressed worry over the reliance by the Electoral Commission on data collected from the project.
The Ministry of Internal Affairs recently announced that mass registration will kick off at the end of this month, which the Electoral Commission hopes to tap into to clean up the register.
In a statement, CCEDU coordinator, Crispy Kaheru says this might become a challenge since it is not clear when the ID process may kick off.
Kaheru says the challenges around Uganda's national voters register are recurrent, including missing voters' bio-data on the register, which needs the commission to deal with extensively.
He says the commission should reassure Ugandans that the process will be free, fair and transparent.