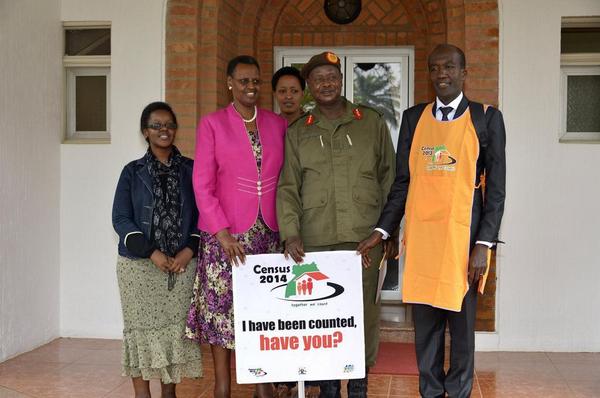 The National population and housing census has kicked off countrywide.
In many parts of the country, the exercise is ongoing without any hitches  though the enumerators started work later.
Authorities have lauded the citizens' response to The National Housing and population census exercise which is underway across the country.
In the West Nile district of Moyo, the RDC John Abingwa says the exercise started at 8 a.m. and citizens have responded positively, although many have complained of the length of the questionnaires.
In prisons, authorities say the census exercise has started well.
The spokesperson of the Uganda Prisons Services Frank Baine says they are coordinating with all prisons across the country to ensure accurate data collection.
He says that at Luzira, at least 40 % of the prisoners have already been counted.
In Masaka, the exercise also started at 8 am. Residents are complaining about the questions.
Semi urban Areas like Gayaza, Kijjabwemi and Kyabakuza are yet to be covered.
In Kitgum district, in Northern Uganda, enumerators began work as early as 7 a.m.
The LCV chairman Luka Nyeko says the response from the public has also been positive, with many choosing to stay home and be counted.
In Bugiri, the enumerators hit the road at 8am.
We spoke to one of them, Jackie Mulamuzi who is attached to Namasere village.
Mulamuzi's target is 15 homes a day.
In Kamuli, Busoga region, the census exercise was launched at the palace of the new Kyabazinga, Gabula Nadiope.
The Kamuli district population officer, Thomas Ikanga says this is encourage people to embrace the exercise.
In Wakiso, the LC5 Chairperson Matia Lwanga says there has been no resistance because they have carried out enough sensitization.
Some residents say they are frustrated because they have been waiting for long to be counted, but no official has arrived.
In Mbale the RDC Shaban Kashimate says the exercise is underway without any hitches.