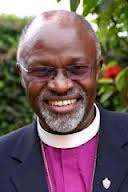 The president should report to the country the corrupt officials he has identified in his state of the nation address.
The president is expected the address the nation tomorrow on the achievements of his government in the last financial year.
Civil society Activist and retired Bishop Zac Niringiye says last year the president prioritized the fight against corruption and should report to the nation the progress made.
Niringiye says the president should spell out the different punishments accorded to individuals named in corruption scandals.
Meanwhile, the chairperson of the Uganda Women's Network Shiella Kawamala wants the president to desist from political pronouncements during his state of the nation address tomorrow.
She says the president should clarify the performance of different sectors especially health and education which were prioritized last year.
Kawamala says the president should also account for the expenditures made especially defence which continues to take a big portion of the national budget.