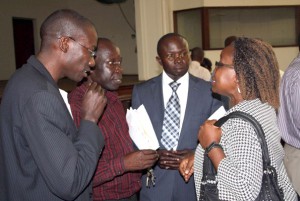 Makerere University management has up to close of business today to clear staff incentives.
The staff is demanding over 7 billion shillings for the May and June incentives and has advised management not to open the university for a new semester before they are paid.
The chairman of Makerere University Academic Staff Association Dr. Mohamed Kigundu says the staff members are still determined to shun duty if they do not receive their incentive.
Earlier the university vice chancellor Prof Dumba Ssentamu revealed that the institution is currently under a financial crisis and was not in position to pay staff.