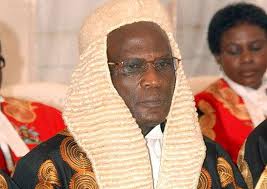 The Judicial Service Commission has remained tight lipped on whether or not they recommended Justice Steven Kavuma's name for the position of Deputy Chief Justice.
This comes a day after he was vetted by Parliament amidst growing controversy.
According to the commission's secretary Kagole Kivumbi , they cannot comment on this matter now on grounds that Justice Kavuma's recruitment process is still ongoing.
He explained that the recruitment process is now before Parliament that he said has not even come out with their position on whether Justice Kavuma was approved or not.
Controversy continues to surround Justice Kavuma's appointment for the second highest job in the judiciary on grounds that his name was not among those nominated by JSC to the President for appointment and yet it's a constitutional requirement when recruiting judges.
However, speaking shortly after the Parliamentary vetting yesterday, Kavuma insisted that he applied and even sat for interviews at the commission, describing the allegations against him as "lies" and "loose talk".