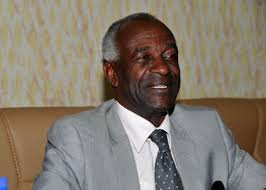 The judicial service commission has asked gov't to re revise the salaries for commissioner s for better service delivery.
In the next financial year 180 million have been allocated for wages as opposed to the 1.3 proposed billions.
While appearing before parliamentary legal committee, justice james Ogola said that the president had earlier directed the public service ministry to increase their wage bill, but less has been reflected.
He explained that the commission works at ad-hoc basis due to lack of money to facilitate permanent members.