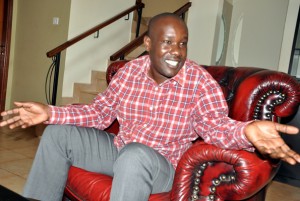 Parliament's Rules, Discipline and Privileges has started deliberating on the draft report on MP Tony Kipoi.
Committee chairperson Fox Odoi says the members will hold a closed meeting today to discuss the fate of the embattled Bubulo West Member of Parliament.
Odoi says the committee is currently scrutinizing the evidence tendered by his lawyers.
Kipoi who faces treason charges was referred to the rules committee by the speaker after he missed several sittings without leave of parliament.
Her was arrested last year from Fataki about 35 km from Mahagi in Eastern Democratic Republic of Congo after government forces raided a rebel camp.
It is however not clear where is currently being held.