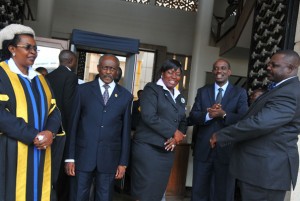 The Common Market Protocol must be domesticated for effective implementation.
East African Community member states have been asked to amend their local laws to favour the implementation of the Common Market protocol.
The protocol came into force in July 2010 and provides for free movement of goods, labour, services, and capital.
The Speaker of the East African Legislative Assembly, Margaret Zziwa, while speaking ahead of 4th meeting of the 3rd assembly, said there has been slow implementation of the protocol but partner states have been tasked to do so to enable the system to work.
Uganda has 59 pieces of legislation that are awaiting amendment in Parliament.