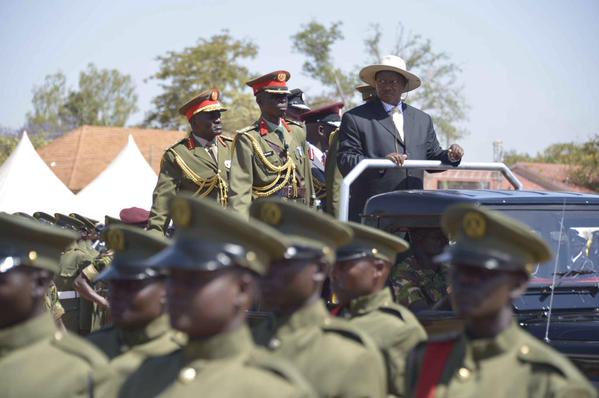 Government has promised to fast track the compensation of people who lost their cattle and property during the insurgency in the late 1980's.
Under the Prime Minister's office, the Iteso were to be compensated and their farms restocked however this was not implemented.
Speaking at the celebrations to mark 29 years of the liberation struggle, President Yoweri Museveni has said that government is currently verifying the names of those affected and once completed, the compensation exercise will commence.
Sound: Compensation on soon
Earlier, the president scoffed at opposition members over failing to recognize the NRM government's contributions to the economy.
He noted that despite government efforts to improve infrastructure and social amenities, the opposition continues to ignore these achievements.
He says Ugandans have acknowledged the NRM's efforts, adding that government will continue to invest more resources into social and economic development.
Meanwhile, over 300 individuals have received medals in different categories at the 29th Liberation celebrations in Soroti.
The chairperson of the Awards committee, Gen. Elly Tumwine, read out the names of several officials, including senior government ministers and police officers, whom he lauded for their exemplary service and contribution towards the liberation struggle.
Personalities including the Prime Minister, Dr. Ruhakana Rugunda and members of the business community like Madhavani were among the recipients. The others are former information minster Kirunda Kiveidhinda and Gen Katumba Wamala for his role while he was at the helm of the Uganda Police Force. Also recognized among senior police officers are the late AIP John Ariong, John Kisembo, Joseph Bigirwa and Julius Odwe among others for their gallantry in operations investigations and outright bravery.
The celebrations have been held at the Bomba Grounds in Soroti town under the theme: "A steady and sustainable transformation of Uganda, NRM's core mission".