Convicted lawyer, Bob Kasango has petitioned the Constitutional Court challenging the appointment of Justice Mike Chibita as the Director of Public Prosecutions, arguing that it compromises the independence of judiciary and separation of powers.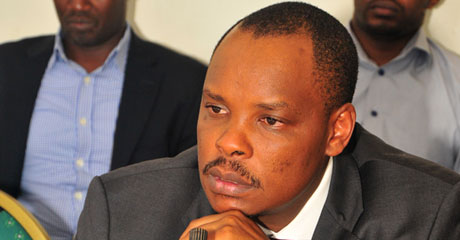 In the May 17th petition, Kasango sued the Attorney General and DPP alleging that the appointment of Chibita as DPP while holding the position of a judge is inconsistent with the constitution to the extent that it causes fusion of the roles of Executive and Judiciary.
Describing himself as an aggrieved person, Kasango alleges that the current DPP is holding office contrary to the principles of separation of powers and the independence of the judiciary.
He thus wants court to declare that his prosecution by DPP in purported exercise of powers conferred under Article 120 of the Constitution is unconstitutional and such prosecutions are a nullity.
On Tuesday, Court ordered Kasango to pay Tooro Kingdom Queen mother Best Kemigisa more than Shs3 billion in compensation and a fine of Shs12 million over theft by agent.