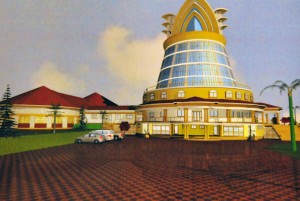 The Church of Uganda is to construct a martyrs' museum.
The church of Uganda has embarked on a broad plan to construct the Uganda martyrs' museum at Namugongo.
The museum which is estimated to cost 36 billion is intended to store all artifacts ranging from martyrs history to Uganda's cultural diversity.
While unveiling the plan at Namirembe Cathedral in Kampala today, the Arch Bishop of Uganda Stanley Ntagali said the move is intended to attract tourist all year around, as well as unite different religions in Uganda.
The construction is set to begin next month and is expected to be complete within 3 years.