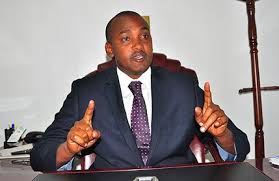 Opposition councilors have boycotted a consultative meeting called by Kampala minister Frank Tumwebaze.
Led by Makindye West Councilor Zahara Guyirika, they are saying the venue of the meeting was not favorable for them.
Kampala Minister Frank Tumwebaze called a consultative meeting for all KCCA councilors today.
Tumwebaze says with in the KCCA Act section 17 has powers to direct and guide councilors into working groups.
The meeting has been held at the President's Office and councilors have been directed to start working in groups yet to be approved by the minister.