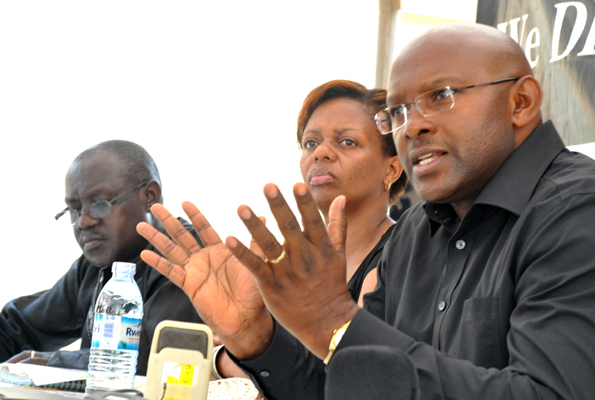 Civil society organisations have blamed police for failure to take action against Works and Transport Minister Abraham Byandala over his alleged role in the Katosi road project scam.
The group including Action aid, Uhuru Institute, and the Citizens Coalition for Electoral Democracy in Uganda has been addressing the press this morning.
They say the failure by police to rein in on the minister and get to the root of Mukono-Katosi road scam show that impunity among top government officials can go unchecked.
The Country Director Action Aid Uganda Irene Ovunji says police should stop hoodwinking the public that they are investigating the matter whereas not.
Byandala was expected to appear before the Special Investigations unit in Kireka this morning to give answers regarding his role in the controversial award of the contract for the Mukono-Katosi road, in which over Shs.200 billion was lost.