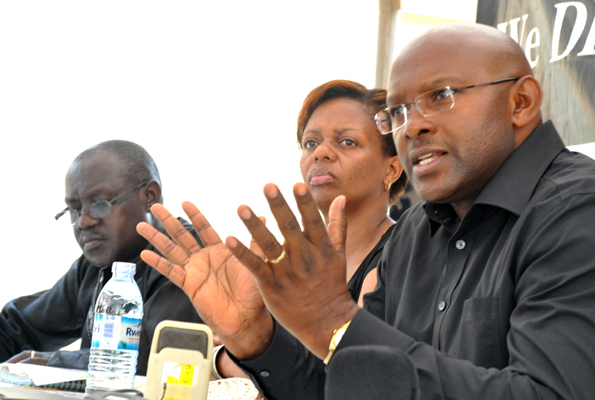 Members of the civil society are optimistic that the ongoing cabinet debate on electoral reforms will soon bear fruit.
Last week the Deputy Speaker of Parliament Jacob Oulanya assured opposition politicians and activists led by DP president Norbert Mao that cabinet was considering the reforms.
The Executive Director NGO Forum Richard Ssewakiryanga says it's now evident that free and fair elections in 2016 can only be guaranteed by electoral reforms.
Ssewakiryanga however says cabinet should consider the limited time left for the reforms to be debated and passed by parliament before presidential nominations which are expected late this year.
Among the reforms desired is an independent electoral commission and removal of security agencies with in the electoral process among others.
Story by Herbert Zziwa